2015 Fundraising campaign: many thanks and see you in 2016! <3
Paris, 22 December 2015 — La Quadrature's fundraising campaign reaches a very successful end: our budget for next year will be covered, and we can even look forward to further strengthening our action!
La Quadrature du Net would like to warmly thank its donors for their support and commits itself to keep fighting for the defence of fundamental rights with passion and intransigence.
Dear donors,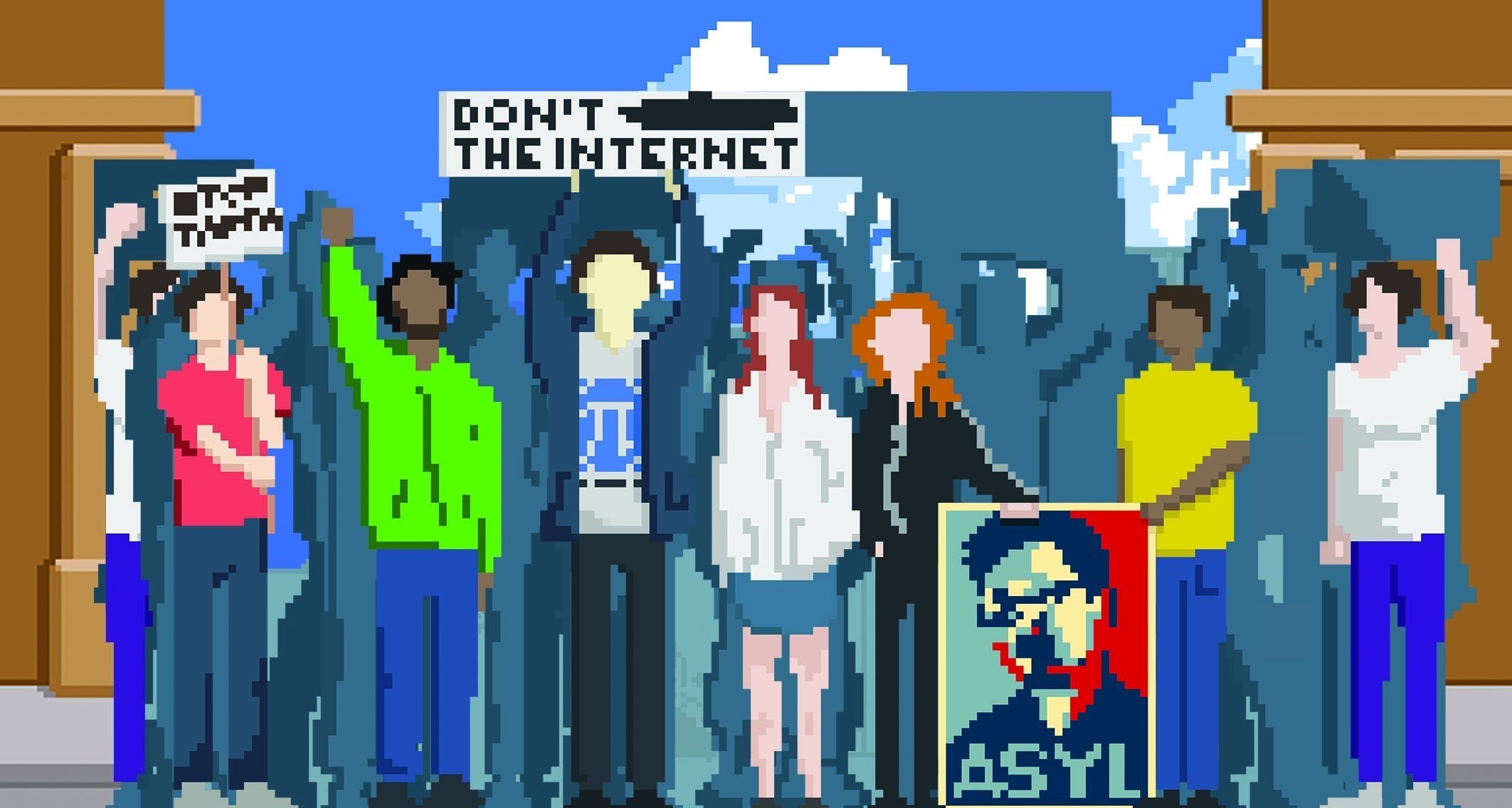 When we launched our last annual fundraising campaign on November 4th, we hoped that you would respond to this call in large numbers, so that next year we would be able to keep up the essential task of defending freedoms in the digital space, as we have been doing since 2008.
Indeed, the 2014 campaign was difficult, and we eventually could carry on our work only thanks to a sudden jolt from a large number of donors at the end of December. This year, after some very challenging political campaigns against surveillance laws, we called again to you for support, hoping that putting together our budget would be a smaller challenge.
We could not have imagined how the situation would turn ten days later, on November 13th, and how our struggle would further intensify amidst a state of emergency. At the risk of hijacking our fundraising, we chose to focus on denouncing said state of emergency and the restrictions on democratic freedoms, including the institutional abuses it brought forth.
And you splendidly stepped in, taking over our fund-raising campaign and passing it on, gathering more and more people willing to support us to continue on, adopting our needs and actions as your own.
We are deeply moved by your commitment, which is especially reflected in the large number of new regular donors!
Today, we can face 2016 confident that we can keep on our work, and maybe even develop it further by strengthening our team, and focus especially on international campaigns, as we had previously announced.
A great thanks to you all! Your support manifests your approval for our actions, and encouragement to persevere with increased courage and thoroughness.
We hope that we can also match your expectations in 2016, and we pledge our deep gratitude and enthusiasm for future campaigns.
Datalove! <3
The Strategic Orientation Council:
Philippe Aigrain, Benjamin Bayart, Laurent Chemla, Lionel Maurel, Yoann Spicher, Benjamin Sonntag, Félix Tréger and Jérémie Zimmermann.
And the staff of La Quadrature du Net:
Adrienne Charmet, Agnès de Cornulier, Baptiste Dagneaux, Mathieu Labonde, Okhin, Lori Roussey and Christopher Talib.
P.S.: if you still wish to donate to support civil liberties in the digital space, we encourage you to help other associations, such as our friends in APRIL, Framasoft, Nos Oignons, among others!