Comic strip of the week - week 21 - "Webcam" - LL de Mars
LL de Mars strikes again with an explicit vision on net surveillance and control of the digital infrastructure...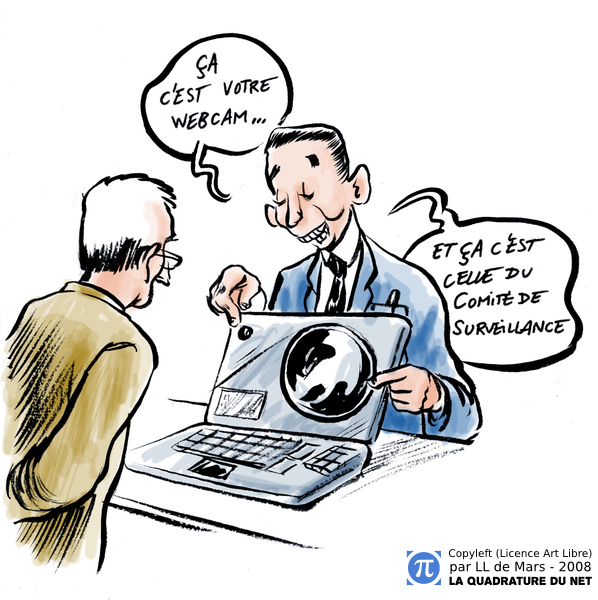 "This is your webcam.... And this is the one of the surveillance commitee."
Copyleft: You can reuse, copy and modify this drawing. You can redistribute your modifications under the terms of the Free Art Licence
Display the Strip of the week on your website !
Si vous voulez afficher le dessin de la semaine en permanence sur votre site, copiez-y le code suivant :
If you want to display this strip pon your site, copy the following code :
<a title="La Quadrature du Net" href="http://www.laquadrature.net" target="_blank"><img style="border: 2px solid #DDD" src="http://www.laquadrature.net/files/lldemars/webcam.jpg" alt="This is your webcam.... And this is the one of the surveillance commitee.« Webcam » by LL de Mars - Copyleft (Free Art Licence)" title="This is your webcam.... And this is the one of the surveillance commitee.« Webcam » by LL de Mars - Copyleft (Free Art Licence)"></a>