Commission accepts amendment 138 against graduated response
The European Commission accepts amendment 138 (Bono/Cohn-Bendit/Roithova) against the french "graduated response", one week after the French law is unanimously voted in first reading by the French Senate.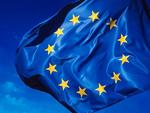 Some right reserved
(From
flickr
).
http://europa.eu/rapid/pressReleasesAction.do?reference=IP/08/1661&forma...
« in its plenary vote on 24 September provides that "no restriction may be imposed on the fundamental rights and freedoms of end-users, without a prior ruling by the judicial authorities, notably in accordance with Article 11 of the Charter of Fundamental Rights of the European Union on freedom of expression and information, save when public security is threatened where the ruling may be subsequent."
As already stated on 6 October, the Commission can accept this amendment, which was voted by a nine-tenths majority in the European Parliament plenary (MEMO/08/681).
The Commission considers this amendment to be an important restatement of key legal principles of the Community legal order, especially of citizens' fundamental rights. It leaves Member States sufficient scope for reaching a fair balance between different fundamental rights, in particular the right to respect for private life, the right to protection of property, the right to an effective remedy and the right to freedom of expression and information. »