EU Commission Pushes For Private "Cooperation" Against Our Freedoms
On January 26th, two members of the European Parliament1 wrote to the Commission to ask about the ongoing "Stakeholder's Dialogue on Online Copyright Infringements" organized by the EU Commission (DG Internal Market2). For more than a year, the Commission has been convening regular meetings with the copyright lobbies and Internet Service Providers (telecoms operators, hosting platforms and search engines) in order to foster "cooperation" between them. But under the guise of "cooperation", and under the threat of legislation, the Commission and rights-holders are pressuring ISPs to become the private copyright police of the Internet.
What is This Stakeholder's Dialogue About?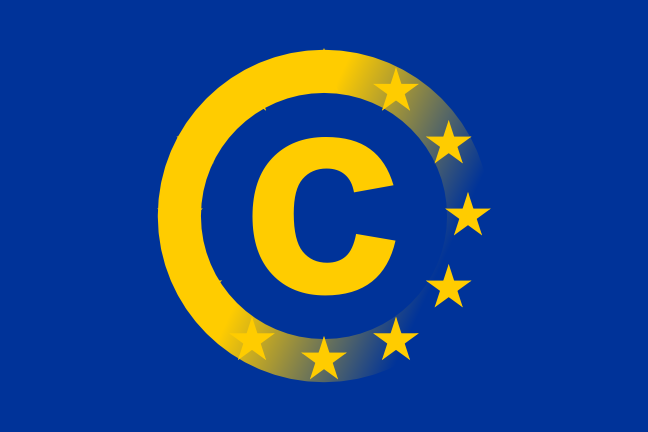 Since 2009, the EU Commission has been convening regular meetings at the Internal Market Directorate General. This working group supervised by Margot Froehlinger involves Internet Service Providers and the copyright industries. The goal is clear: to require ISPs to police their networks and online services so as to "decentralize" the war on sharing through so-called self-regulation.
Last September, PCINpact leaked internal documents showing that network-based filtering methods had been considered as a way to prevent people from sharing cultural goods on peer-to-peer networks. Other items of discussion includes the unauthorized collection and processing personal data on file-sharers as a way to identify and, eventually, punish them. Such "cooperation" could therefore result in access restrictions being imposed on alleged infringers as "HADOPI-style", extra-judicial sanctions3.
It should also be noted that, late last year, Google, Yahoo and Amazon unfortunately joined the meetings. Google's recent move to censor certain queries in its Google Instant and Google Suggest services is just one example of what "cooperation" between rights holders and ISPs will lead to.
ACTA, IPRED, and the Ongoing "War on Sharing"
Interestingly, these meetings are taking place as the Commission starts working on the revision of the Intellectual Property Enforcement Directive (IPRED) and the signature of the Anti-Counterfeiting Trade Agreement (ACTA), which includes a reference to "cooperation"4. In spite of the reference of "self-regulation", the recent communication of the Commission regarding IPRED and its so-called "assessment" of IPRED clearly shows that the Commission wants to increase the legal pressure on ISPs in order to overcome their reluctance to play the copyright robocops.
Worried of such a trend toward extra-judicial enforcement of copyright in the name of self-regulation, Stavros Lambrinidis and Françoise Castex – two members of the EU Parliament – just tabled a priority question to the Commission. They ask whether the European Data Protection supervisor was invited to the meeting, and denounce the fact that these meetings have been taking place behind closed doors for more than a year, despite the fact that participants are discussing enforcement policies that dangerously violate fundamental rights and the rule of law.
We are eager to see what the Commission has to say in response. As the Commission and the copyright industry intensify the war on sharing, let's hope that our representatives at the EU Parliament won't let unelected officials and private actors endanger our rights and freedoms.
2. Internal Market Directorate General, headed by Commissioner Michel Barnier, whose portfolio includes "intellectual property"
3. The Commission has already favored such schemes. In its communication dated September 11th, 2009, the Commission wrote that "rights holders and other stakeholders should be encouraged to exploit the potential of collaborative approaches and to place more emphasis on joining forces to combat counterfeiting and piracy in the common interest, also taking advantage of possible alternatives to court proceedings for settling disputes. See: http://www.laquadrature.net/en/dogmatic-ipr-enforcement-fails-to-address-the-challenges-of-the-internet-based-creative-economy
4. See article 27.3: Each Party shall endeavour to promote cooperative efforts within the business community to effectively address trademark and copyright or related rights infringement while preserving legitimate competition and, consistent with that Party's law, preserving fundamental principles such as freedom of expression, fair process, and privacy.