[FT] Top Democrat puts Obama trade deals in doubt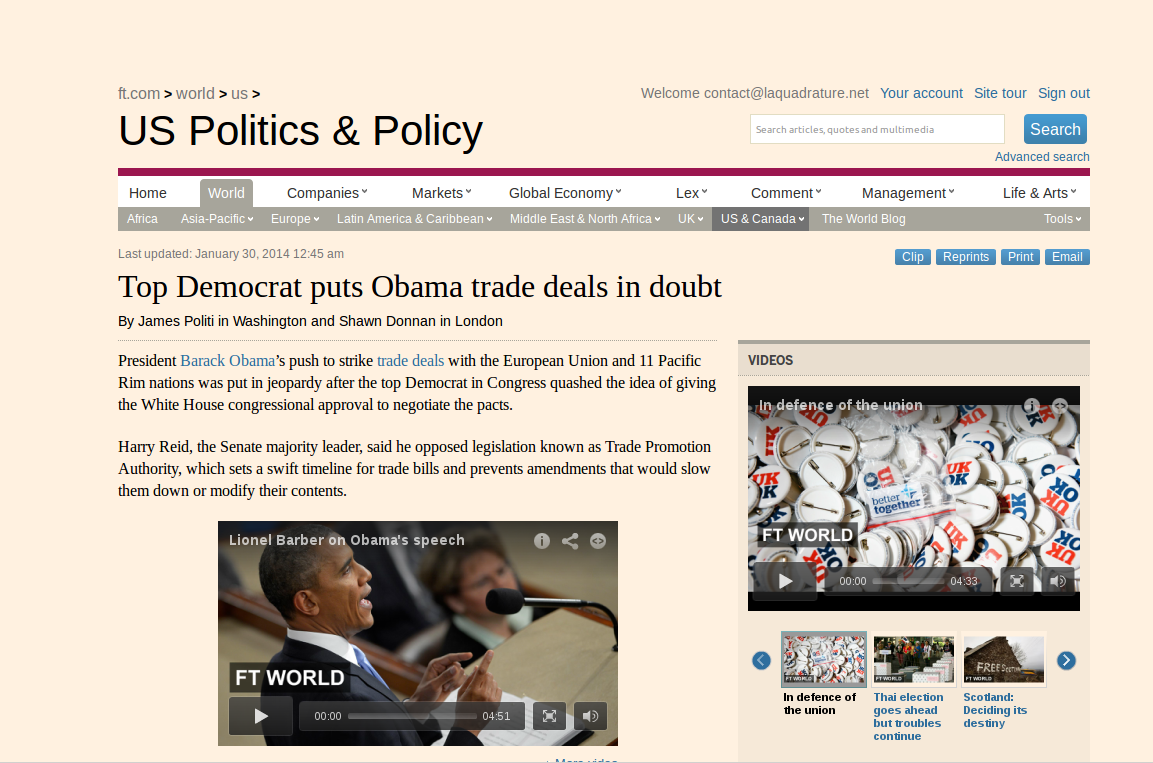 President Barack Obama's push to strike trade deals with the European Union [TTIP/TAFTA] and 11 Pacific Rim nations [TPP] was put in jeopardy after the top Democrat in Congress quashed the idea of giving the White House congressional approval to negotiate the pacts.
Harry Reid, the Senate majority leader, said he opposed legislation known as Trade Promotion Authority [TPA], which sets a swift timeline for trade bills and prevents amendments that would slow them down or modify their contents.
http://www.ft.com/intl/cms/s/0/bf61f75a-88a1-11e3-bb5f-00144feab7de.html...