Globenet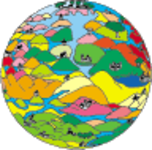 Globenet is a non-profit organisation, focusing on freedom of speech and privacy, providing internet services.Globenet was created in February 1995, to further the goals of several groups and NGO interested in internet, the new media and how to use it. Globenet is commited to providing electronic communication not as a source of profits but as an end in itself.
Collaborating with organisations such as WISE International, APC (Association for Progressive Communication), Reporters without Borders, ANAIS network for Internet in Africa, Globenet explored the early potentialities of a "network of networks" for NGO and militant organisations.
Since 2001, with Placenet, French Data Network (non-profit internet access providers), Gandi (low price domain names registrar) and Netaktiv (web design company), Globenet created Gitoyen, a co-operated and non-profit telecom operator ; this allows us to share the costs and reinforce our technical independence.In 2002, Globenet set up a free internet and email access for the general public, called No-log, which protects privacy.
What makes Globenet special is:
the variety of the services: full hosting, dedicated servers, internet access, free email
a total independence: no external subsidy, autonomous and free technical and non-technical management by volunteers, autonomous and free network connection
an ongoing effort for openness and transparency
strong defense of privacy and of freedom of speech
Site : http://www.globenet.org | www.no-log.org