"graduated response": "White list" for a dark age of the Net in France.
Paris, Feb. 23rd - The French minister of Culture in charge of the law setting up "graduated response" against filesharers ("HADOPI" or "Olivennes Law", or "Création et Internet") announced that public wifi hotspots will have to be filtered to allow only access to a "white list" of authorised sites. This is the paroxysm of the absurd logic of this law, dangerous and doomed to fail. This is a perfect example of how a repressive and ignorant legislation can lead to terrible regression for the growth and innovation of our digital societies. French Internet is entering its dark age.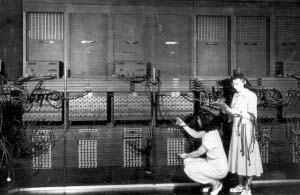 The future of the French Internet?
The French minister of Culture, Christine Albanel, had her audition in front of the "Commission des lois" (legal committee) of the national assembly. She had to explain the details of the implementation of her "graduated response" law1 (or "three strikes and you're out"), that will be examined in early March. In this scheme, an administrative authority, upon denunciation by private actors working for the entertainment industries, can order Internet cutoff for up to 12 months2 for alleged file sharers.
One major weakness of the scheme is that the "digital proofs" collected by those private actors3 have no legal value, no materiality, and cannot for sure prove neither a counterfeiting nor the identity of the filesharer. The law tries to circumvent this "little" obstacle by accusing alleged counterfeiters of failing to secure their connection against its usage for counterfeiting purpose4. This way someone can be punished if her family or neighbours were using their connection via wifi, or if their computer was remotely controlled via malware5. This new responsibility gives in return a lot of new unsolvable legal problems: How can one "secure his connection"? how to prove his good faith in trying to do so?
Going further in the absurdity of this logic, the law states that the administrative authority, HADOPI, will maintain a list of security tools6 which usage will exonerate their users. Anyone knowing Internet technology at this stage shall be convinced that the whole scheme is idiotic. But what about the nature of these tools? what about public wifi networks?
The minister expressed genius when answering very seriously this question: in order to be sure that nobody will use public wifi for counterfeiting, access points will have to offer filtered access to a "white list" of authorized websites.7. It is as simple as that. Pushing the whole digital economy of a country in a dark age, wiping innovation, in a desperate attempt to salvage a law that will be obsolete as soon as it is voted.
"This return to a centralized, state-controlled network is as scary as inapplicable. Yet, this is emblematic of how a government legislates with the same ignorance and archaism as the entertainment industries that promote the "graduated response". They are, like this law, doomed to fail." concludes Jérémie Zimmermann, co-founder of La Quadrature du Net.
1. The law called "Création et Internet", "HADOPI" or "Olivennes Bill" is translated here: http://www.laquadrature.net/wiki/HADOPI_Senat_petite-loi_translation
2. Internet cutoff come with an impossibility to subscribe to a new access, and the obligation to continue paying for the cut connection
3. Trade unions and private investigators monitor peer-to-peer networks and collect IP addresses of alleged filesharers
4. Article L336-3: "The subscribre to the access to public online communication services has an obligation to ensure that this access is not being used for purposes of reproduction, representation, release or communication to the public of works or objects protected by copyright or a neighboring right without permission of copyright holders when it is required as stated in books I and II."
5. ...or if the private actors watching the networks just did a mistake, which is also impossible to prove...
6. The rapporteur of the law talks about "security software against illegal downloading". He has also already said that these tools won't need to be interoperable in order not to cause too big of a burden for their editors. Discrimination towards free software users and authors doesn't seem to be of his concern: http://www.april.org/fr/riposte-graduee-le-rapporteur-soppose-a-linteroperabilite-lapril-appelle-a-la-mobilisation (FR)
7. The minister talked of "a few thousand websites". The General Council for Information Technology (CGTI) of the Ministry of Economy suggests in their study that they will be "the essential of the web useful to the economic, cultural and social life of the country." (sic): http://www.pcinpact.com/actu/news/49187-hot-spots-wifi-hadopi-antipiratage.htm (FR)