Infographic Remix: ACTA, Lethal Weapon Against your Rights!
The fantastic folks from DerechoALeer.org designed this wonderful mash-up between two videos from La Quadrature: "RoboCopyright ACTA" (for the graphics) and "NO to ACTA" (for the text)! Thanks so much Juan! ♡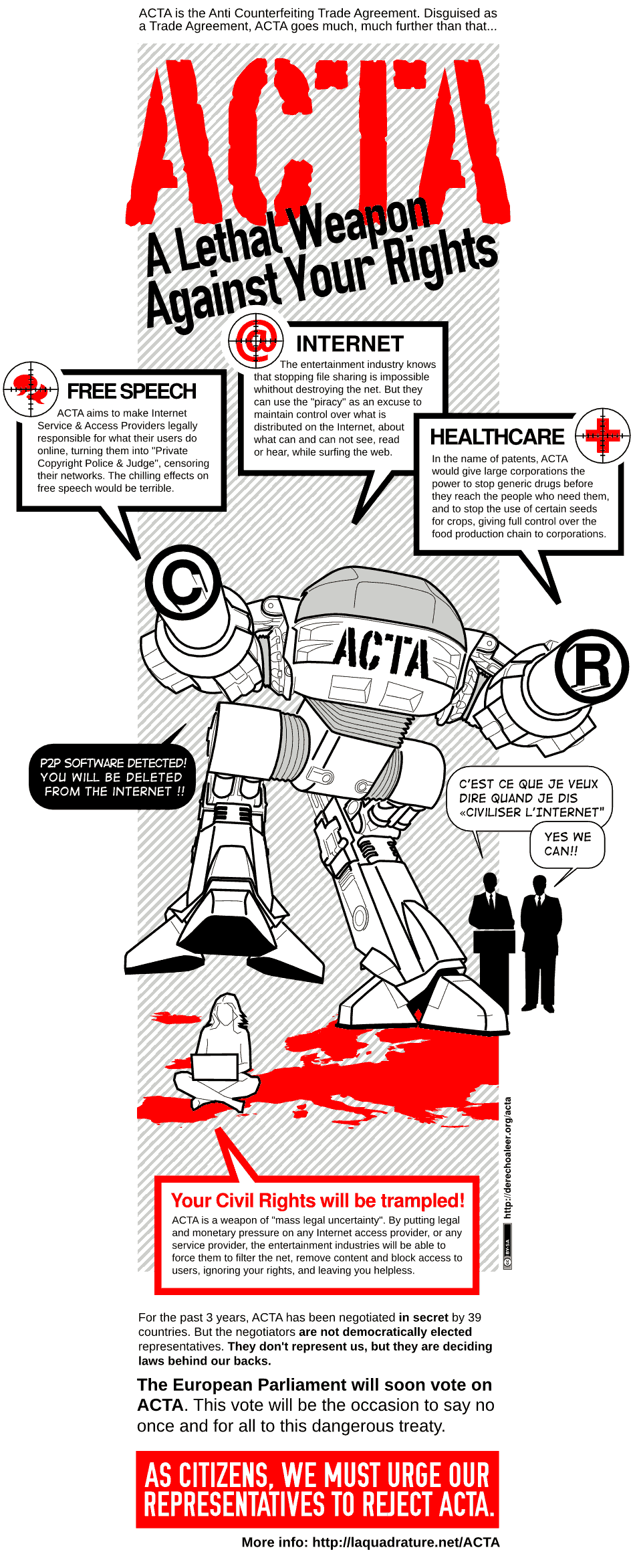 The clearest, superb, high-impact infographics is provided along with its editable SVG sources for Free-as-in-speech software (and probably others): Inkscape.
Share it with Datalove! <3