Privacy International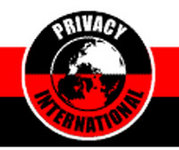 Privacy International (PI) is a human rights group formed in 1990 as a watchdog on surveillance and privacy invasions by governments and corporations. PI is based in London, England, and has an office in Washington, D.C. PI has campaigned across the world to protect people against intrusion by governments and corporations that seek to erode this fragile right.
PI believe that privacy forms part of the bedrock of freedoms, and our goal has always been to use every means to preserve it.
PI is the oldest surviving privacy advocacy group in the world, and was the first organisation to campaign at an international level on privacy issues. Its antecedents stretch back to 1987, at which time the organisation's founders started to build an international network in response to mounting concern across the world over the changing nature and magnitude of privacy violations.