Surveillance law: France carefully listening to the world! (at last...)
Paris, 28 October 2015 — French Senate has approved last night the bill on international surveillance (fr), legalising mass surveillance beyond French borders, incidentally affecting numerous French people. La Quadrature Du Net salutes French consistency in terms of serious violations of Human Rights.
Rather than listening to human rights defenders, France will genuinely begin to listen to the entire world thanks to the Senators' courageous vote. With this vote, they have joined their counterparts from the French National Assembly in a bold promotion of French surveillance technologies abroad.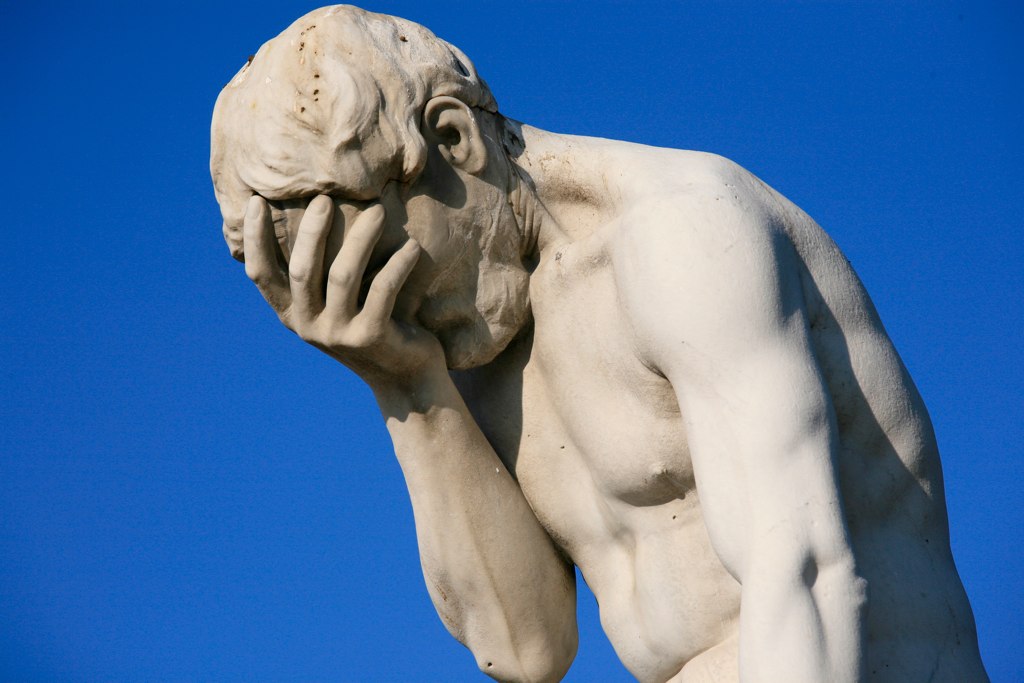 Caïn par Henri Vidal, photo Alex E. Proimos, CC-BY 2.0
After months of repeatedly argued denunciation by Human Rights NGOs, International Organisations, rapporteurs from the UN or the Council of Europe, "amateurs" from the European Parliament or lawyers' unions, French national representatives continue to turn a deaf ear.
France, self-proclaimed model of human rights, will thus be able to export and enlarge its expertise in the field of international mass wiretapping, nonexistent control of its intelligence services, and massive privacy violations. A bright future for French Tech, so often praised by the president and Manuel Valls' government!
Although an obstacle still remains to our country's promising drift: the text approved tonight by the French Senate - after being referred to the Comission Mixte Paritaire, a joint parliamentary committee responsible for reaching a compromise between the lower and upper house - must be formally approved by the French National Assembly and the French Senate.
A final leap to hear the criticisms made against it, and turn it down? It is time for the votes to cease being done in empty disillusioned nocturnal hemicycles.
Subsequently, the last remaining recourse will obviously be to take this fight for fundamental freedoms before European judiciary institutions, where it will finally be taken seriously.