Thank You 3141516... Times For Your Support To La Quadrature du Net!
Paris, 23 December 2014 — A mobilisation record: thus has La Quadrature du Net's 2014 fundraising campaign concluded. Over the last few days, donations poured on the campaign site of La Quadrature du Net, allowing to secure the future of the association in 2015. La Quadrature du Net warmly thanks the 6,000 donors who responded to the call.
This fundraising campaign, inaugurated on the evening of November 12 by a presentation of La Quadrature du Net and the testimony of its actors, struggled to take off.
By mid-December as the financial situation of La Quadrature du Net became more and more uncertain, Philippe Aigrain, co-founder and president of the association, rang alarms bells in a blogpost: deploring the lack of citizen mobilisation, he recalled the obvious, namely that the very survival of the association was at stake if an additional € 45,000 was not assured by the end of the year, and 40 000 more to balance the budget of 2014. Philippe also expressed his concerns: why was it being so hard to gather the budget together, which isn't actually very ambitious, being an association having a few employees? Should we take note of the end of the citizen support and stop our actions? It should be recalled that La Quadrature du Net refuses to seek any governmental support (grants, for example) to ensure its independence, and cannot function without a full-time operational team to conduct legal and policy analysis, mobilize citizens for campaigns and develop the tools for its action.
The response to this call was beautiful and extremely comforting: in four days, more than € 150,000 was raised by 6,000 donors, including more than 400 monthly donations! This fantastic mobilization will allow us to focus, for 2015, on key battles of La Quadrature du Net: freedom of expression, Net neutrality, personal data, surveillance and privacy, copyright reform, the fight against international treaties dangerous for fundamental rights, etc.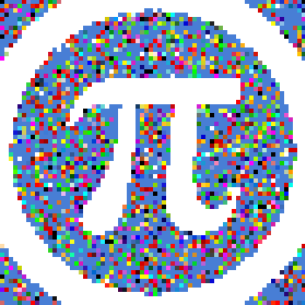 Some of you, especially among those who already supported us actively, were upset by Philippe note, we understand. Many have said that they "woke up" when reading this publication. Reaching that point wasn't a pleasure, and it is with sadness that we found it necessary to say loud and clear that our existence was threatened. Hopefully from now on, we will learn to reach out to you in a better way on our part, and on your part, will realize that your support for small civic associations like ours is crucial.
We want to thank all the faithful early supporters, the new ones, the regulars who are used to our subjects, and the neophytes; those who share our views, and those who might not agree with everything but still believe we should take part in the democratic debate. Thank you to the communication relays, individuals, associations and other groups, your commitment helped us reach a large number of citizens. Thank you, institutional actors and journalists relaying through their media.
A huge thank to you, with special mention (no doubt some are forgotten!): Korben, Edwy Plenel, Xavier de la Porte, JCFrog, "Jacquie et Michel", April, Framasoft, LinuxFr, Indius.org, TheFantasio974, Laure of Raudière, Isabelle Attard, GalouGentil, the chaps behind UnGarage and all others.
Your support, massive and honest, infinitely touches us and encourages us to work even better with you, for you, for us and for the defense of fundamental freedoms. The Strategic Orientation Council and the operational team of La Quadrature du Net feel particularly indebted after this spectacular support, and willing to give more energy, rigor, support and coaching of citizens, transparency, communication to all of you.
We hope to live up to your expectations, and to move forward, more than ever, with you.
The Strategic Orientation Council: Philippe Aigrain, Benjamin Bayart, Laurent Chemla, Lionel Maurel, Benjamin Sonntag, Félix Tréguer, Laurence Vandevalle et Jérémie Zimmermann
The Operational Team: Miriam Artino, Thomas Bouchet, Adrienne Charmet, Christopher Talib et Marie Walrafen
And all the volunteers of La Quadrature du Net