X.net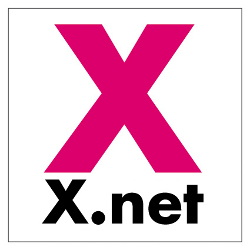 X.net is the first advice service specialised in liberating all individuals and author/artists from the abuses of the cultural industry trade groups.
X.net was born from the idea of channelling the peoples' justified hostility towards official royalty management organisations and other cultural industry groups, such as the SGAE in Spain, and equipping people with the creative and legal skills to finally put an end to the monopoly and non-constitutionality of these groups and their private goals.
X.net fights, alongside the great majority of society, for the right to use alternative forms of circulation of culture.
New ways of protecting and promoting creative production now exist, and we have to promote them.
X.net is not an assistencial project. X.net invent and practice.
Site: http://whois--X.net