[TorrentFreak] Paris Censors Street Artist Who Criticized Anti-Piracy Law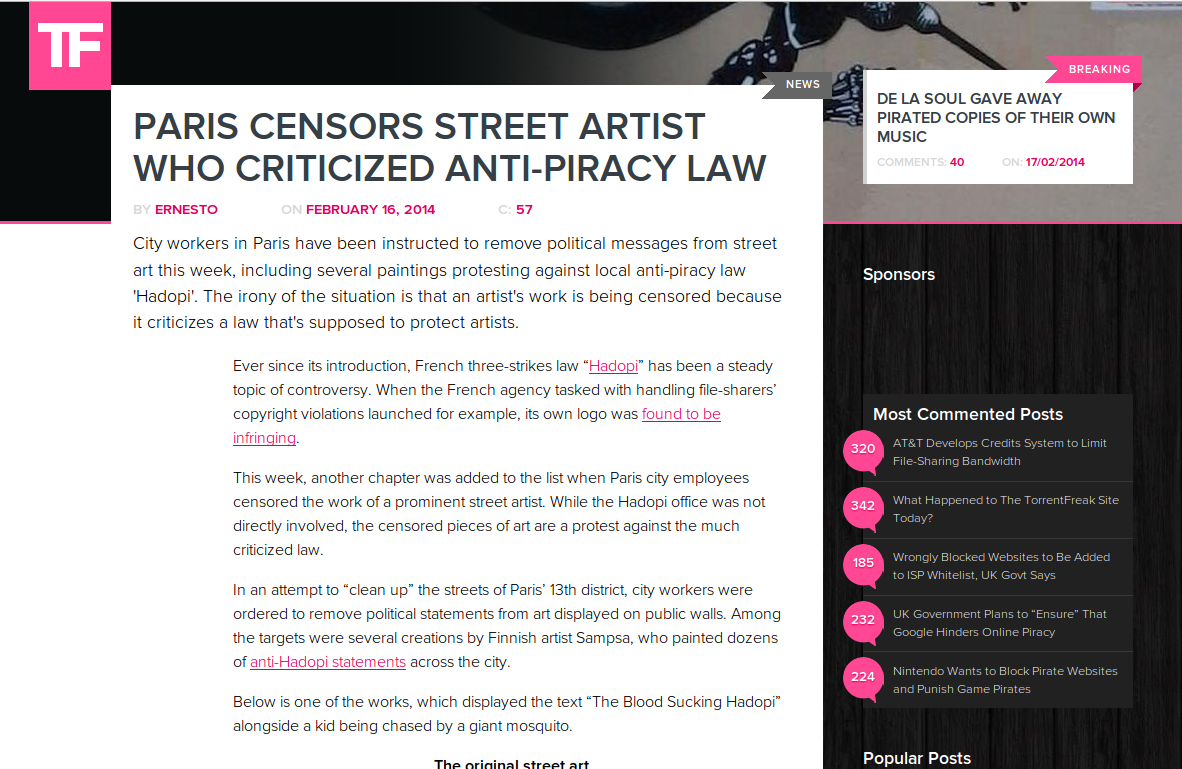 City workers in Paris have been instructed to remove political messages from street art this week, including several paintings protesting against local anti-piracy law 'Hadopi'. The irony of the situation is that an artist's work is being censored because it criticizes a law that's supposed to protect artists.
Ever since its introduction, French three-strikes law "Hadopi" has been a steady topic of controversy. When the French agency tasked with handling file-sharers' copyright violations launched for example, its own logo was found to be infringing.
This week, another chapter was added to the list when Paris city employees censored the work of a prominent street artist. While the Hadopi office was not directly involved, the censored pieces of art are a protest against the much criticized law. [...]
Below is one of the works, which displayed the text "The Blood Sucking Hadopi" alongside a kid being chased by a giant mosquito.
The city workers decided that the text went too far and removed it in its entirety. The rest of the mutilated painting remains in place, although its original message has been completely lost.
https://torrentfreak.com/paris-censors-street-artist-who-criticized-anti...