[TechDirt] Revolving Door: MPAA Hires Chief USTR Negotiator Behind ACTA And TPP's IP Chapter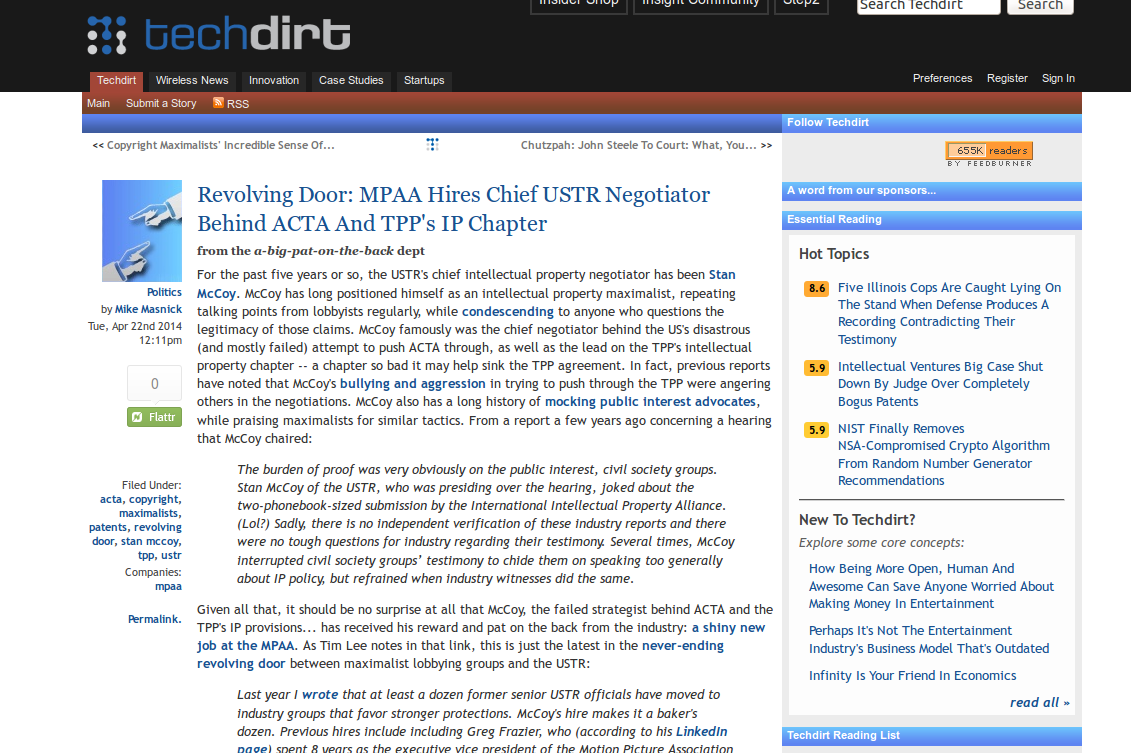 For the past five years or so, the USTR's [Office of the United States Trade Representative] chief intellectual property negotiator has been Stan McCoy. McCoy has long positioned himself as an intellectual property maximalist, repeating talking points from lobbyists regularly, while condescending to anyone who questions the legitimacy of those claims. McCoy famously was the chief negotiator behind the US's disastrous (and mostly failed) attempt to push ACTA through, as well as the lead on the TPP's intellectual property chapter [...].
Given all that, it should be no surprise at all that McCoy, the failed strategist behind ACTA and the TPP's IP provisions... has received his reward and pat on the back from the industry: a shiny new job at the MPAA [Motion Picture Association of America]. As Tim Lee notes in that link, this is just the latest in the never-ending revolving door between maximalist lobbying groups and the USTR [...].
http://www.techdirt.com/articles/20140422/06011926988/revolving-door-mpa...